Why Divine Elements Naturopathic Clinic?
Divine Elements Health Centre was brought to life through the passion and vision of Doctors Sonya and Nicholas Jensen.  Both Doctors have done extensive travelling abroad prior to the conception of the clinic which has greatly influenced them and how they practice.  It is their goal to inspire others to find their joy and balance through lifestyle changes, nutritional implementation/supplementation and developing a consistent practice to continually grow and improve oneself.  Together they've built a clinic that encompasses Ayurvedic/Yogic philosophy and lifestyle along with modern treatments that work on the core of ones imbalance.  
The clinic continues to grow through the nurturing relationships they've developed with their partners in healing. In 2012 Divine Elements became the first clinic in British Columbia to incorporate the Truebalance Bioidentical Hormone Replacement Therapy program.  Truebalance is a Canadian leader in BHRT through the extensive work of Dr Ron Brown OBGYN (Author of "Finding your Truebalance with Bioidentical Hormones).
 In 2012 Divine Elements was also selected as a runner up for the "Georgia Straight" best Naturopathic clinic in Vancouver just 3 years after opening their practice.  "We are very gracious to our mentors and to those who share in our vision for healing.  We look forward to each day and to serve our patients to the best of our ability."
From Our Happy Patients...
My stomach has been feeling great ever since. My world has opened up with a new passion for health and wellness. They are very kind, sincere people that have nothing but my best interest in mind. I highly recommend this naturopathic clinic.
Jen
Every appointment I have with them I come away feeling supported physically, emotionally and energetically. I will continue to whole heartedly recommend them to anyone interested in experiencing holistic healing on their path to wellness.
Patricia M.
Herbal & Homeopathic Remedies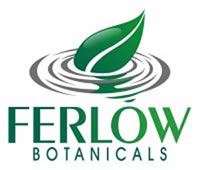 We use only professional grade vitamins, minerals, and herbs for Ayurvedic, Chinese and Homeopathic medicines. These high quality natural supplements have been thoroughly researched and have shown to produce the best results in a clinical setting. Our naturopathic doctors have extensive knowledge in the areas of supplementation and nutrient deficiencies and can precisely prescribe according to your body's specific needs.  Read more
Latest from Our Blog
Call Us: (604) 568-3735
Divine Element's 40 Day Detox Plan to a Better you! Space is limited so sign up now!  this individualized detox plan is now being offered to you at$495plus HST!! (650$ value)   The plan includes: Naturopathic Consult and a Bio Impedance Analysis Read more
Gluten and Dairy Free Apple Pear Crisp Ingredients 2 Pears 4 Sweet Gala Apples 1/2 teaspoon of grated orange zest 1 tsp of grated lemon zest 2 tablespoons of Freshly squeezed orange and lemon juice 1/2 cup coconut sugar or 1/4 cup of maple syrup 1/4 cup Read more