We're excited to introduce a brand new challenge in October with some powerful fulvic acid-based products for detoxification, immune support, skin health, hormone balancing and more!
Fall is the perfect time for detox; most of us tend to indulge a bit more freely in the summer months with frequent BBQs, potlucks, vacation eating and patio cocktails, and increased exposure to sun, salt water and sun can be very drying for the skin. BlackOxygen Organics has created multi-purpose fulvic acid-based products to help reduce the effects of inflammation and oxidative stress.
What is fulvic acid?
Fulvic Acid is a product of decomposition that comes from humic substances produced by microorganisms in soil, peat, streams and lakes, and is an active chemical compound that improves the body's absorption of nutrients. Monocropping, over-farming and widespread use of chemical pesticides and fertilizers have stripped the soil of essential minerals and nutrients that we could otherwise receive through a balanced diet – and this is where BlackOxygen Organics products come in.
Organic, gluten-free, vegan and non-GMO, these products include over 70 different trace minerals and can be ingested in tablet form or a powder mixed with water for quicker absorption of minerals, used as a restorative mud mask to promote cellular regeneration, or bathed in to soothe and protect irritated skin.
We strongly encourage our Metabolic Fix members to join this challenge for added support as they transition out of their fast, but it's recommended for anyone who's committed to improving their overall health and vitality. In addition to the anti-inflammatory and antioxidant benefits, BlackOxygen Organics products:
Support healthy circulation

Improve immune function

Boost metabolism

Improve brain function, memory and mood

Improve heart health

Increased nutrient absorption

Encourage detoxification of heavy metals and pesticides

Supports cellular regeneration

Helps hormone balance

Enhances and repopulates gut flora

Soothes skin and helps with eczema
In this 2-week challenge, you'll receive one box of BlackOxygen tablets and one bag of BlackOxygen powder. This will provide you with extra product to be used following the completion of the challenge to continue to support the detox process, which we will guide you through.
How to use it: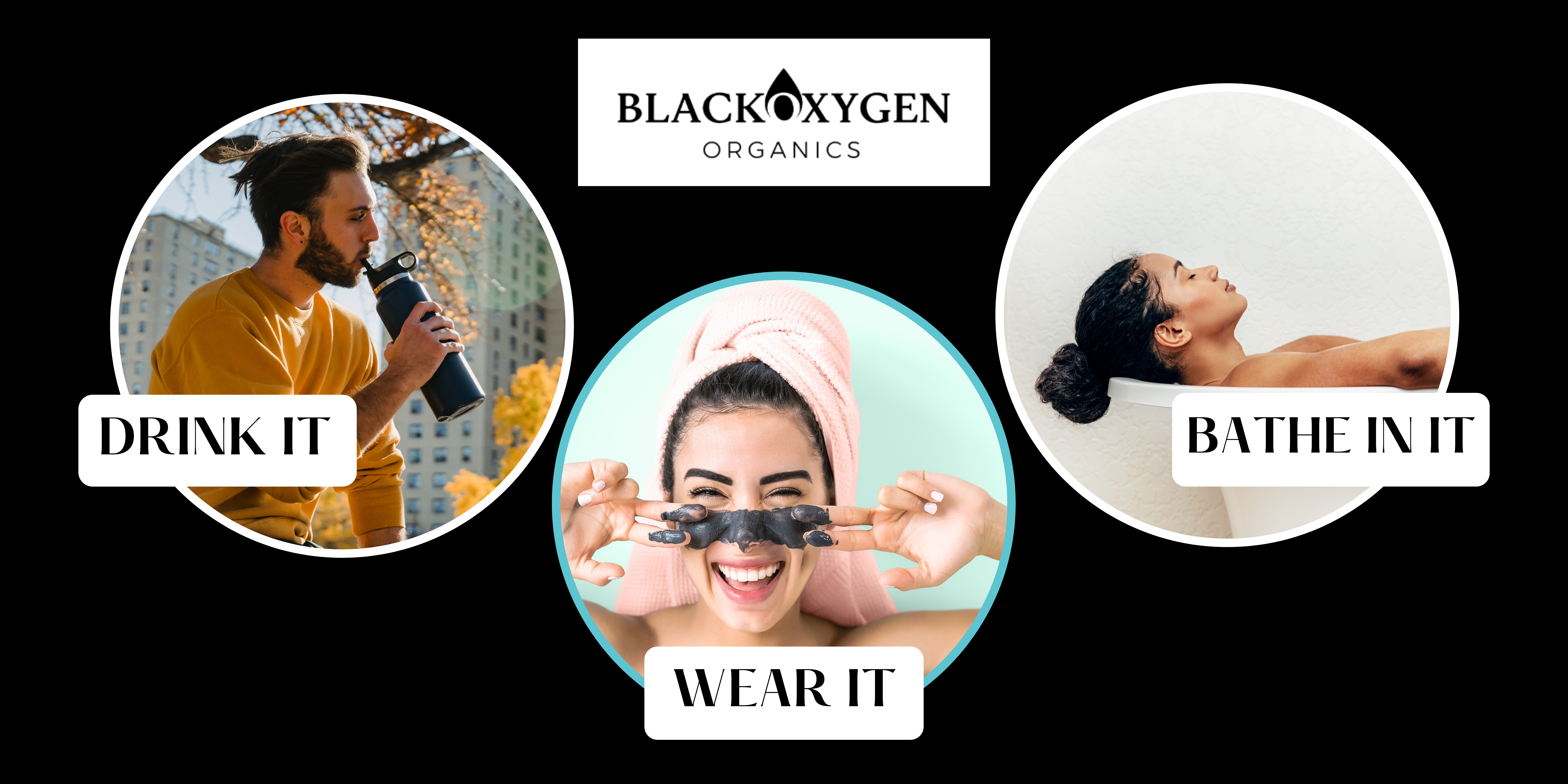 DRINK IT
Increased energy

Alleviates anaemia

Chelates toxins  and heavy metals

Reduces high blood pressure

Magnifies the effect of herbal teas and tinctures

Powerful natural electrolyte

Restores electrochemical balance

Stimulates body enzyme systems

Helps rebuild the immune system
WEAR IT
Effective cleanser

Supports detox

Rejuvenates skin

Promotes cellular regeneration

Free radical scavenger and antioxidant

Treats rashes and skin irritations
BATHE IN IT
Treats open wounds, insect and spider bites

Helps to heal burns with minimum pain or scarring

Eliminates discolouration due to skin bruises

Kills pathogens responsible for athletes foot

Acts as a wide spectrum anti-microbial and fungicide

Treats rashes and skin irritations
CHALLENGE BREAKDOWN
2-week challenge: October 19th – November 1st

2 live calls: Tuesdays at 6pm (PST)

2-week meal plan (detox and liver supporting)

2 pre-recorded videos

10% off Longevity Lab Therapies

Protocol handout

1 box of Black Oxygen Tablets (40 tablets)*: regular price $110 USD

1 bag of Black Oxygen Powder (125g)*: regular price $110 USD

Intro Price: $297 CAD

(Regular Price $397 CAD)

This is a special, introductory rate and spots are limited – join now to claim your spot!
Want to learn more about the health benefits of fulvic acid? Check out this post!