NUTRITIONAL IV THERAPY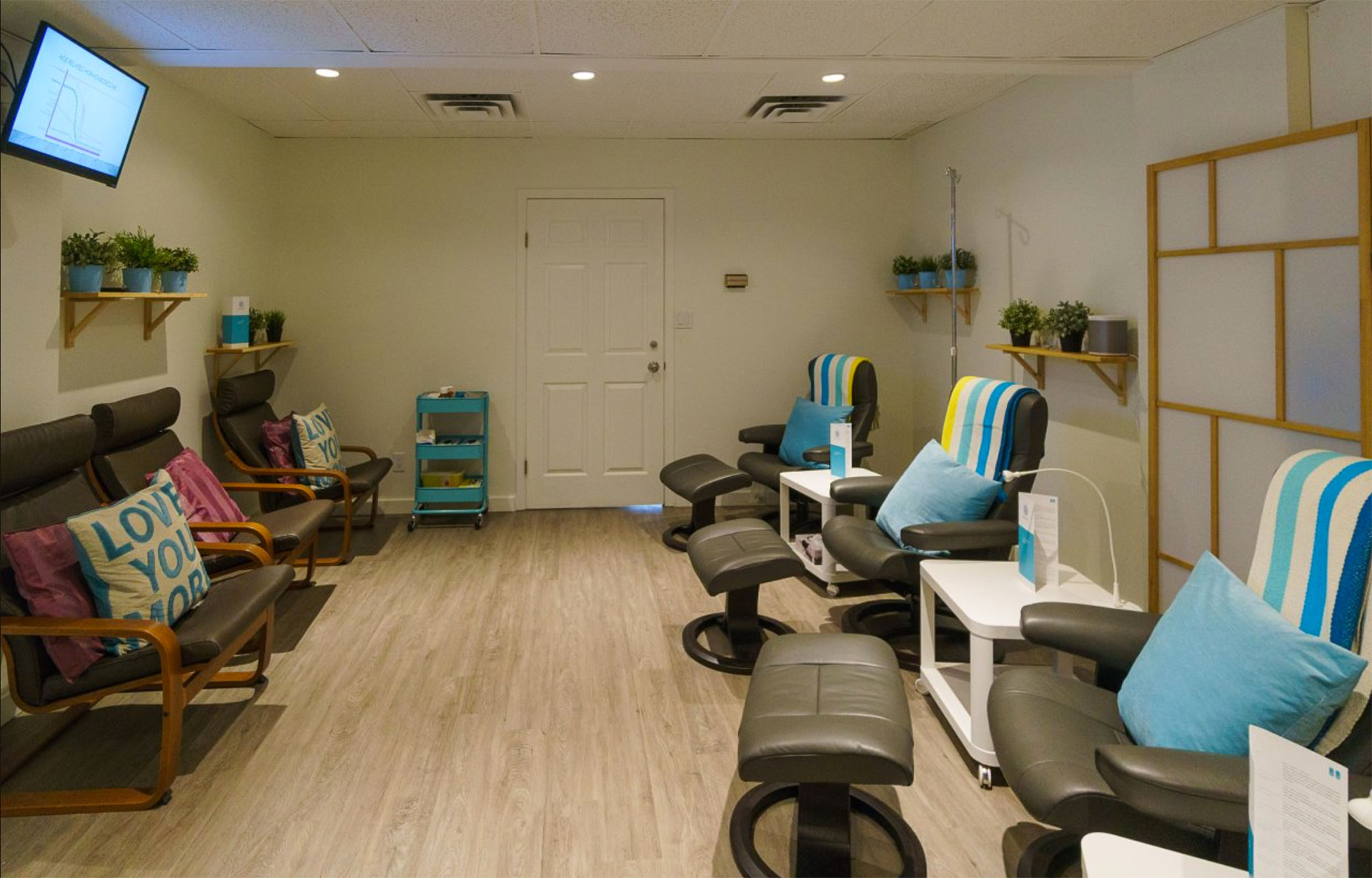 If this sounds like you, then an IV is the answer!
FEELING FATIGUED
FEELING STRESSED
FEELING BLOATED
GETTING SICK OFTEN
CHRONICALLY INFLAMED
FEELING LIKE YOU CAN'T LOSE WEIGHT
DEALING WITH PMS
DEALING WITH CARDIOVASCULAR ISSUES LIKE HIGH BLOOD PRESSURE
Intravenous Vitamin Therapy is a quick way to get nutrients into your body. When these vitamins enter your body they bypass the digestive tract and will go exactly where your body needs extra support. We use high quality Vitamins and Minerals to boost your energy, immunity and address other symptoms you may be feeling. IV therapy is good for…
Common Cold and Flus
Post Workout Boost
Bronchitis/Asthma and Other Lung Issues
Skin and Candida Problems
Pregnancy and Post Partum Care
Irritable Bowel Syndrome
Crohns/Colitis
Adrenal and Thyroid Problems
 … and much more!
IV LOUNGE MENU
MEYER'S COCKTAIL
THE STANDARD
Give yourself a quick boost of nutrients. Hydrate your cells and feel great!
WEIGHT LOSS
THE FAT BUSTER
Shed pounds by increasing your metabolism through a high dose of antioxidants and mitochondrial support.
ENERGY
THE ZINGER
Don't use coffee to wind up and wine to wind down! Increase energy and vitality and have energy to do the things that matter to you!
HANGOVER
Ideal for the pre and post vacation, the weekend warrior, and trips to Vegas. Put an end to the hangover before it starts and pre-book when planning your next adventure.
FERTILITY PRECONCEPTION
THE BABY MAKER
The umbilical cord relies on the Mother's nutritional status from 6 months prior to conception. Nourish your body today to nourish your baby tomorrow.
IMMUNE COLD/FLU
THE DEFENDERS
Give your immune system a boost by providing your immune cells with more nutrients to help fight bacterial, viral or fungal infections.
BLOOD SUGAR
THE REGULATOR
Specific nutrients like Chromium in this formula can enhance beta cell function in the pancreas for optimal blood sugar control.
HTN
THE SMOOTH OPERATOR
Nutrients such as magnesium are used to relax and smooth muscles in the wall of arteries alongside with arginine to vaso-dilate vessels for ease of blood flow.
MEMORY
THE TOTAL RECALL
Feed your brain the right nutrients to increase focus, improve memory, and say goodbye to brain fog.
PMS
THE SWEET RELIEF
Don't let the anticipation of your cycle and what it brings with it rule your month. Get proactive and increase circulation to the uterus, support your liver and relax your nervous system with the right nutrients.
PERFORMANCE RECOVERY
THE REPLENISHER
Enhance performance and shorten recovery time with key ingredients that feed your muscles and aid repair.
ANTI-AGING
THE IMMORTAL/THE WRINKLE WRECKER
Specific nutrients are used to enhance your body's ability to reduce oxidative damage, leaving you feeling healthier inside and out!
SKIN
THE GLOW
Key nutrients are used to assist in the healing of skin in cases such as eczema, psoriasis, and acne.
HORMONAL HEALTH FOR WOMEN
THE WONDER WOMAN
Support your thyroid, adrenals, and all key systems involved in regulating your hormones. From hot flashes to raging PMS, we have solutions that can help!
PREGNANCY
THE BABY BUMP
Healthy mommas make healthy babies! During pregnancy, your first priority is to pass nutrients to your baby. Let us help you stay nourished throughout your pregnancy.
IV BOOSTERS:
DETOX AND BRAIN HEALTH
CIRCULATION AND MEMORY
THE BUILDING BLOCKS
STRESS BUSTERS
IMMUNE ENHANCERS
Ask us how these can help you!
Glutathione
B12
Amino Acids
Herbs
Herbs and Homeopathics