We can all agree that this has been a big year of truths and controversy surfacing on a global scale. We may have moments of thinking that something out there does not affect me here in the world that I live in, however, in reality what happens in a macro scale effects the micro and vice versa.
Being parents of a 3 year old and 6 year old we get many"Why?" questions as I'm sure many of the parents out there can relate to. So come time to getting ready for the holidays there are many questions about Santa, how he gets inside the house, what will he bring us, how does he make toys, how does he know what we need? As they ask away with their curious hearts and wide opened eyes I think to myself, how do you teach these two little beings the importance of such holidays in relation to family, giving, and reflection and take their focus away from the getting?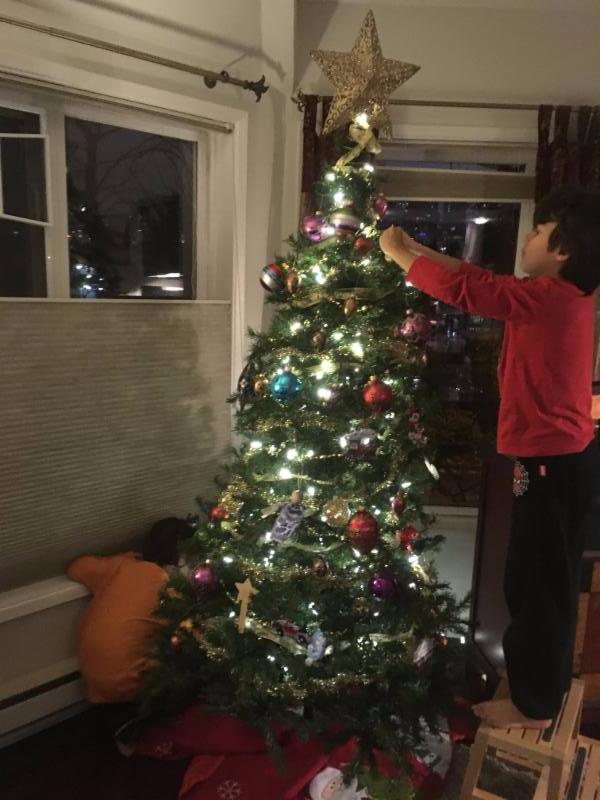 Looking at the recent world events and all that this generation will be faced with in the future, how do we as leaders in our community help shape the children to be involved, giving, kind supporters of the global community?
I love that this time of year there is such a focus on different fundraising efforts, and there is such a feeling of togetherness and a common goal of making the world a joyous place. What I hope though is that we teach the children that this doesn't only have to happen one time a year. That as global citizens it is our responsibility to find ways to give back and continuously work on our selves to be kinder, have patience, and contribute in our own unique ways.
As a New Year approaches we at Divine Elements are recommitting to you, our community. We have been blessed with so much and we want give back to you. Starting in the new year every month we want to honour and acknowledge those in our community that are doing their part to make change in the world, with our COMMUNITY CHANGERS PROGRAM. Anyone from a stay at home parent, to a neighbourhood dog walker, to a business shark just needing some support.
If you know someone that you feel needs some extra TLC and support, email us and write a description of what this individual needs and how you feel they contribute to our world today in making positive growth and change. We will pick someone new every month and do our best to help!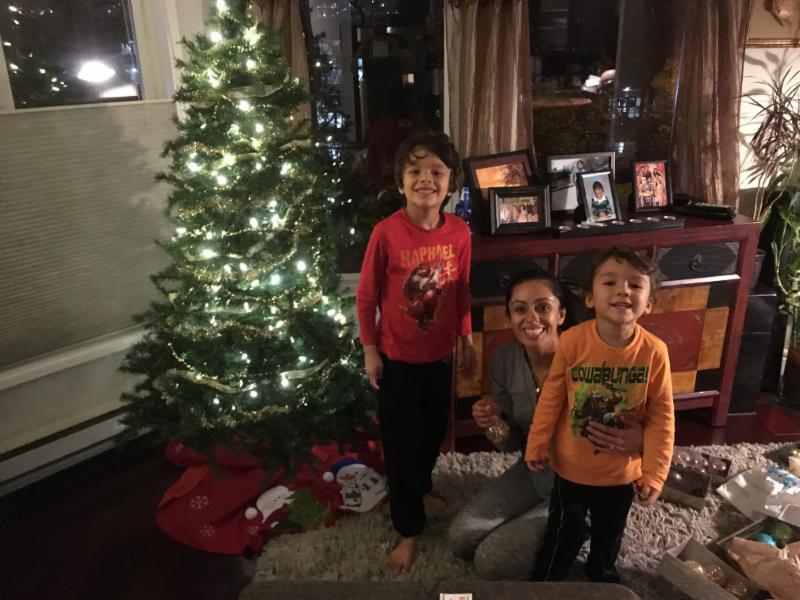 Our family at Divine Elements strongly feels that this is how we are going to create change. This is how we can model for the next generation that the reason we are all here is to serve and to give back. It is when we are in this space that we will be truly ready to receive all that life has to offer!
So with all the questions our little ones have about Christmas, this is our answer, "Santa knows what you need when, he sees you giving to others, when he sees you being kind and patient, and when he sees you help someone without expecting anything in return. And bonus, when you sleep through the night!"